45 Cal.
MLF Vendor
MLF Supporter
Joined

Jul 6, 2006
Messages

839
Reaction score

562
Location
Upon delivery, my Uberti 1860 Army printed about 8-10" high and 2-3" to the right. Not very satisfactory for my intended targets and I won't keep a firearm that I can't hit with reliably.
I first deepened the hammer notch which brought POI down to about 5" high. Still not acceptable.
Then I set about replacing the front sight with a taller one. Ordered an 1803 Harpers Ferry front sight from TOW for the blade.
https://www.trackofthewolf.com/Categories/PartDetail.aspx/874/1/FS-1803-S
This sight proved too narrow for the cut in the barrel so I cut off the dovetail base and made a new base for it by folding a nickle coin in half, brazed it to the blade and filed it to fit the barrel cut. I also off-set the blade from the base about 0.050" to the right to correct for the windage error.
Original and new sight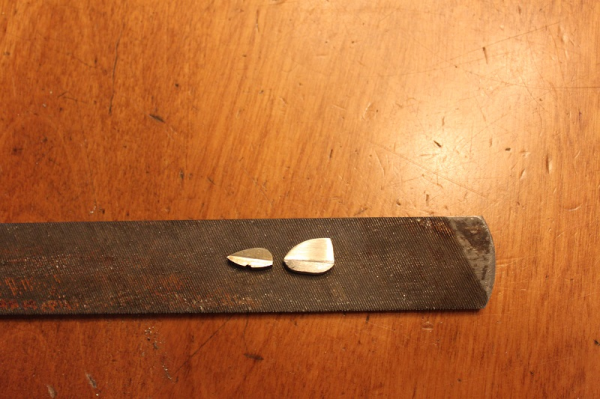 Finished installation
This target represents an assortment of round balls, Lee 200 grain and Eras Gone heeled conicals at 18 to 30 yards. Now the rabbits, woodchucks, tin cans and clay pigeons are in mortal danger.