Joined

Nov 17, 2016
Messages

649
Reaction score

316
Location
This afternoon I set out for another lap around the ranch. It was HOT. There was not a lot of movement other than red ants. The brush and cactus even seemed to be napping. The trail I followed was like this...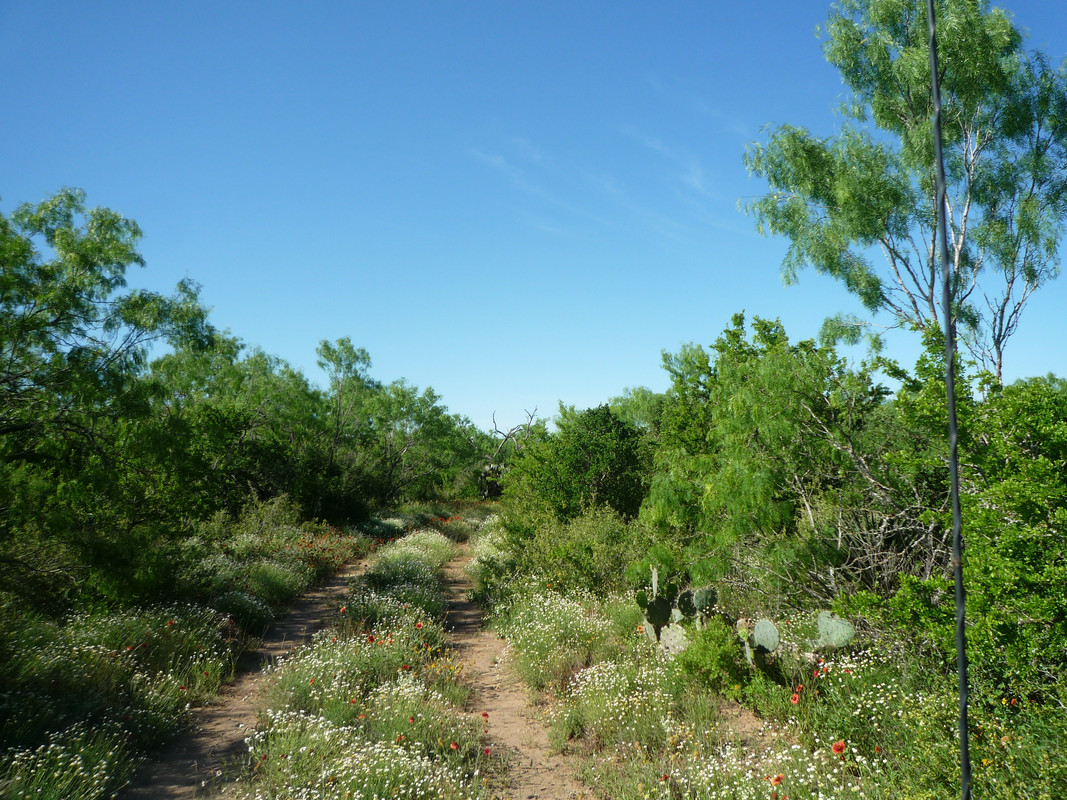 Around the 3 mile mark I stopped and waited a long time overlooking this little dead-end area....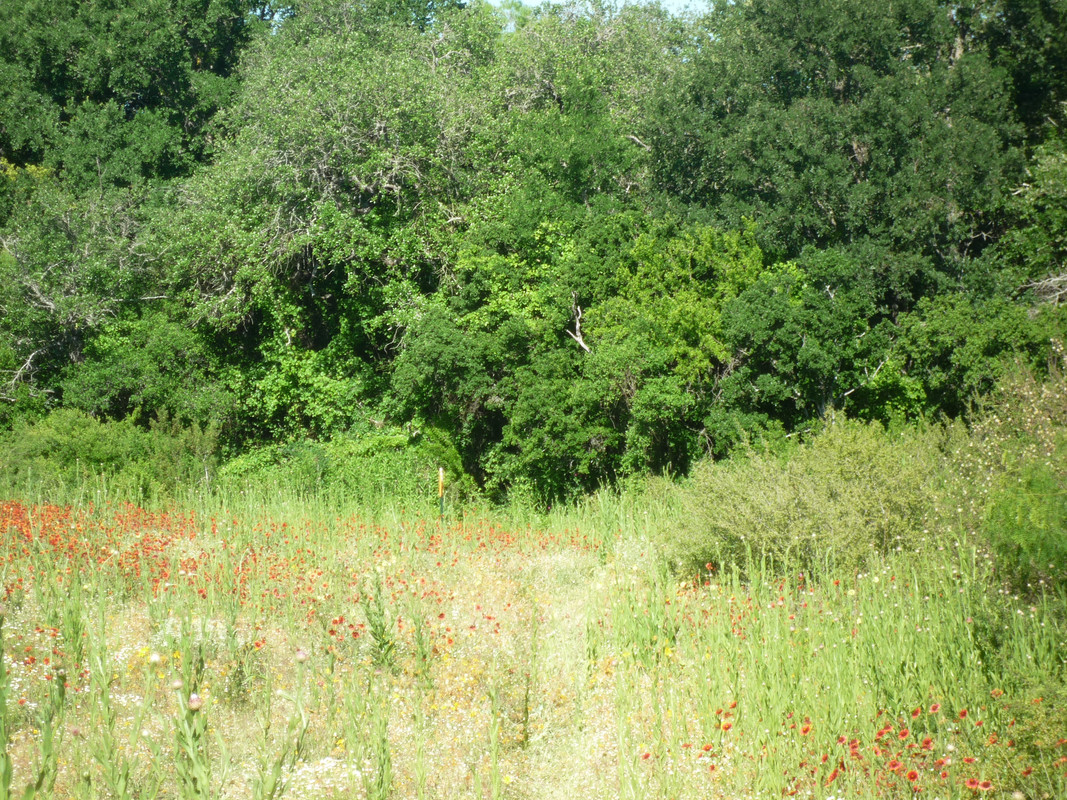 I completed the lap and had plenty more daylight so I decided to go back around the way I came from. The wind had changed direction and that would make a reverse trek logical. I limited my gear to my possibles bag with short starter, vent pick, pan primer spare patch and ball and vial of powder. I had my loading rod and a knife. After hydrating, I eased back, this time staying off the trail slightly whenever possible to use the brush and developing shadows as more cover. At around the half-way mark I was watching a little opening when this Axis doe (Chital) came out and wandered past. These are free range all over the central and western part of the State. I did not know I might encounter an Axis and did not ask for permission to take one, so I passed and concentrated on the Javelina.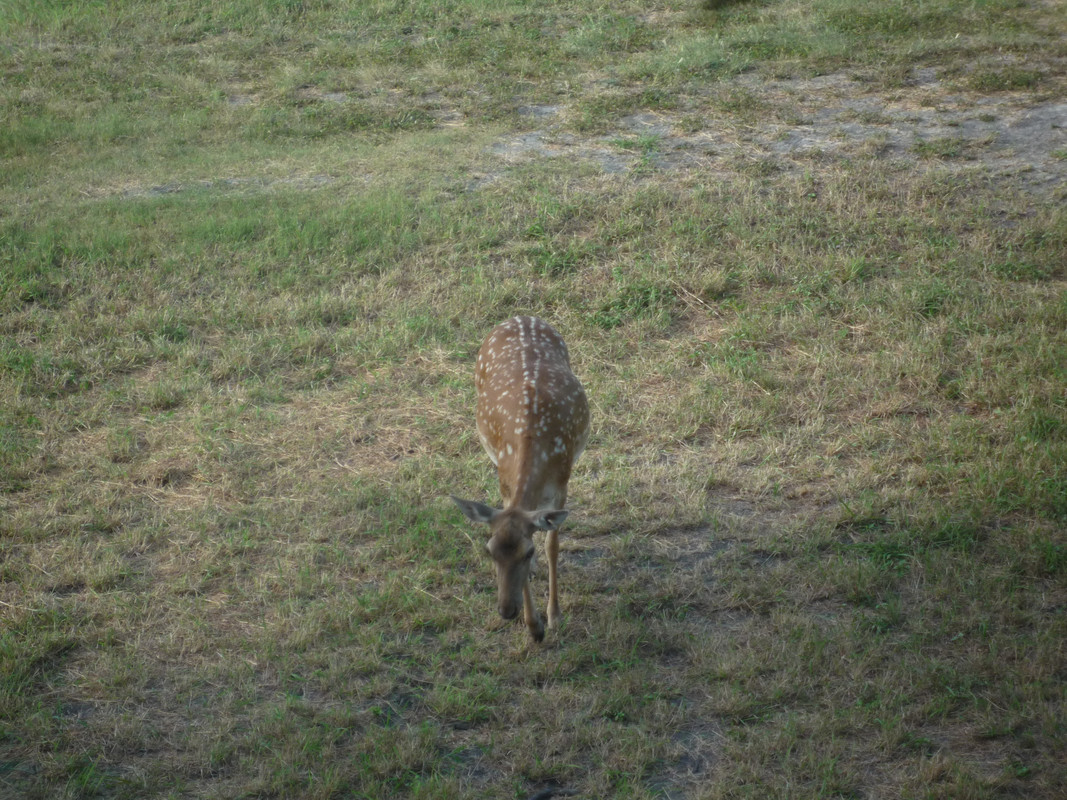 Just before beginning the last mile I saw a single Javelina near some cactus. It moved off slowly and circled back so I decided to wait there.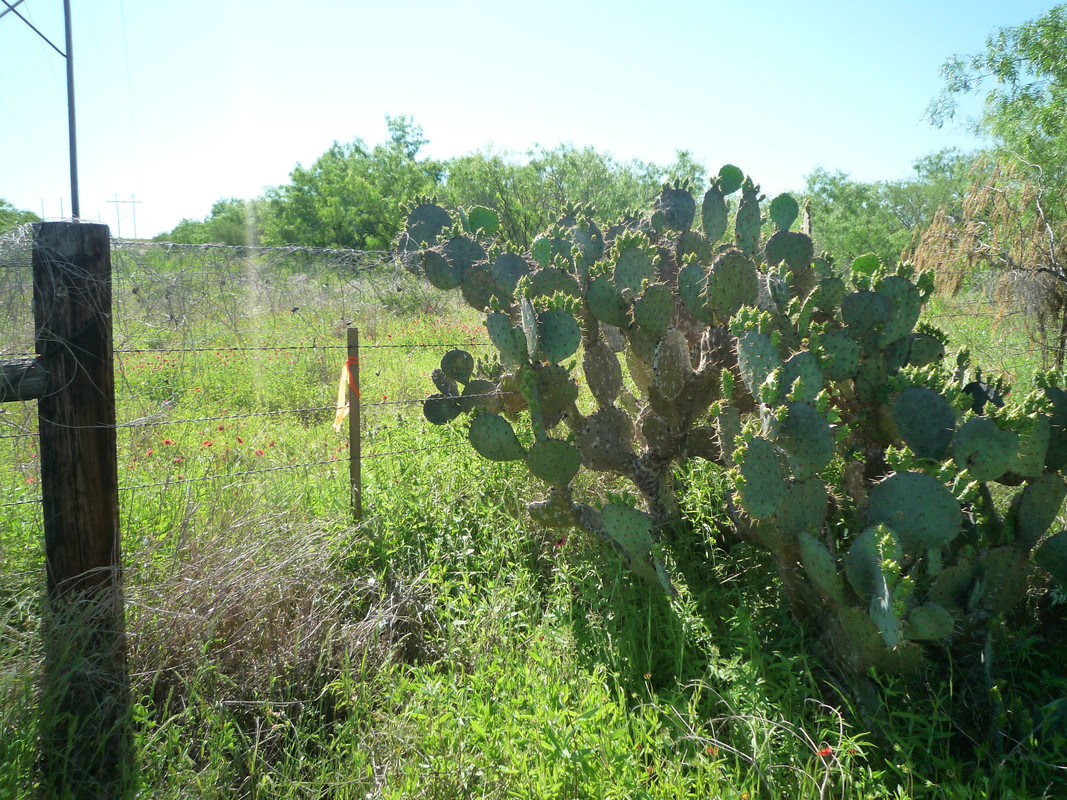 I was inside the last half mile when I saw a few Javelina coming towards my location. I sat down and readied the rifle. As I waited more and more came to a little puddle of water surrounded by cactus. First 3, then 5 more, then 1, then 1 then 2 then 3. If my math is correct there were 15. They were tightly clustered around and I did not want to take more than one at once so I waited. One was clearly bigger than the others. Its head was bigger, butt was twice as wide and it was taller. There was one that was a close second but it was not as colored. I focused on the big, colored one. After nearly a half hour I was really worried about running out of light. Finally, a big hawk swooped down on the cluster and pulled up at the last minute. This minor commotion caused the javelina to separate and spread out. The one I wanted was slightly to my left, facing left to right. I guessed the distance at 50-yards and started lining up the sights as I set the back trigger. I decided to aim slightly low since these are small animals and I figured my point of impact is 2 or 3 inches high at 50-yards. When the sights settled I put pressure on the front trigger. Boom - followed by a cloud of smoke move the rifle and obscured my vision. The smoke cloud drifted slowly to the left. After about 15 seconds the slow moving cloud was far enough away to clear the view. There was the javelina lying motionless. I paced the distance....65-yards. These critters are smaller than you might think and the terrain is unique so mis-judging distance is quite possible but I was off a lot more than I thought. If anything, I would have thought I'd over-estimate range, not under-estimate. The ball hit the line I was one horizontally but was the 3-inches high I expected. It did manage to get the very top of lungs and the very bottom of spine. A slight uphill angle contributed to the balls path. Very satisfied, I rigged up two poles and lashed a sled together to drag this guy out the last half mile. I tied the rifle next to him to use two hands. It worked out pretty good.....