Joined

Jul 23, 2018
Messages

1,326
Reaction score

476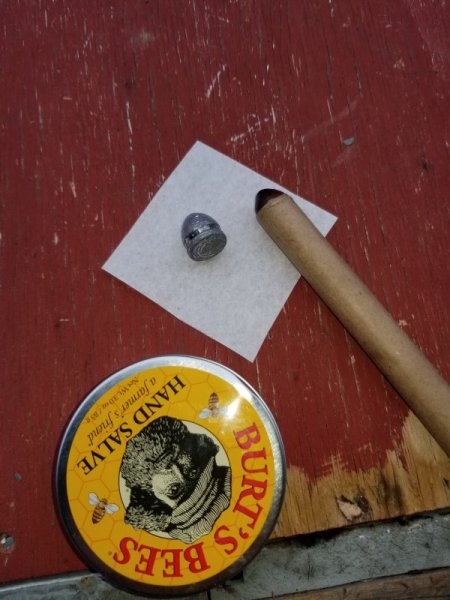 I got these from Old South Firearms, I think a member here makes them on his Eras Gone mold for Old South .
They did......ok. They all stayed stable, but accuracy was poor. This target was 25 yards , I didn't bother to move back to 40. The .678 Fosters beat the pants off these by a wide margin.
I tried a thin paper cartridge, I fired a few more at that target but they just hit sporadically in various spots.
Tried 60 gr, 70gr, a couple with 80gr, no different. 60 almost seemed to hit closer to POA.
They , in all likelihood, did their job for North Carolina troops by staying stable over a few hundred yards and volley fire with these being deadlier than a Round Ball at longer ranges......but individual accuracy isn't happening. I think 2,000 men shooting these at a Battalion 200 yards away would be effective, so I guess, for their intended use they will work . None of them tumbled and if you applied the right elevation you could launch them out there.
They did about the same loaded bare with lube Vs the paper cartridges. I was thinking they might come alive with paper.
Might they do better with 3f ? I have 20 left I'll shoot them up.